Emerald Digital is thrilled to announce that we have been chosen as a winner in the Public Relations Campaign category in Ragan's Crisis Communications Awards.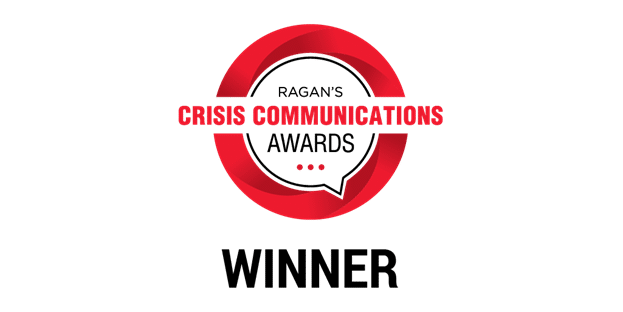 West Side Community Organizations (WSCO) is a New York City based group located on the Upper West Side of Manhattan. Dedicated to preserving the quality of life and safety in their neighborhood, thousands of Upper West Side residents came together to advocate for a safer community during a time of challenge.
When New York City shut down due to the Coronavirus pandemic, Mayor Bill de Blasio made the executive decision to transfer homeless people throughout the City into hotels that were being utilized as temporary housing shelters. Many of these homeless men were assigned to stay at the Lucerne Hotel in the Upper West Side. The homeless population in the neighborhood grew and the men staying at The Lucerne were not properly taken care of as they were sent away from their normal communities and brought into a brand new location without their mental health taken into consideration. As a result, this put the homeless men at the Lucerne and Upper West Side residents and workers at risk. WSCO decided to stand up and seek justice for the homeless at Lucerne while pushing to maintain the safety of the overall community. 
After the board of WSCO sought out Emerald to discuss their needs, Emerald Digital supported WSCO and fought alongside the organization by implementing integrated and targeted crisis communications, public relations, and digital marketing campaigns. The public relations and digital marketing teams worked together to garner awareness towards WSCO and its mission of fighting for their community. Because of these combined efforts and strategies, WSCO was given the platforms to use their voice, and people listened with attentive ears. On top of that, Emerald Digital also reduced the amount of online backlash against the organization. Emerald Digital's crisis communication expertise disputed negative press about WSCO, the public relations campaigns built positive awareness surrounding the organization, and the digital marketing strategies elevated messaging across online platforms. 
As a result of the campaigns, WSCO won an incredibly difficult court case in the end that determined the permanent move of the homeless men from the Upper West Side to the Radisson hotel located downtown Manhattan. WSCO's reach astoundingly grew throughout the duration of the campaign with over 730 million media impressions from placement in outlets such as The New York Times and New York Post, and over 48K organic Twitter impressions from using this as WSCO's primary social media platform.
Emerald Digital is a full-service digital marketing and public relations agency based in New York and New Orleans. The team is committed to working hard for their clients and ensuring that all of their digital marketing needs are met. Whether it's through partnering with clients to help build awareness towards their brand, roll out a targeted social media and messaging campaign, or assist in navigating a crisis, Emerald Digital will always fight for our clients. The team is very grateful for the recognition and for being chosen as a winner in the Public Relations category of Ragan's Crisis Communications Awards.